InfoTel Group —System Integrator, consists of a group of companies that develop and implement complex telecommunications and information solutions in the markets of Ukraine and the Middle East on a daily basis. This is the way for small and medium businesses from the first integrations to m. K. Yangel საკ Design Bureau for Yuzhnoe, JSC Georgian State Electrosystem, Arselormittal Krivo Rog, Ukrsibank, Credit for Agricole Bank, Gulki Institute, Kyiv City Clinical Oncology Center, Ukrainian Ministry of Internal Affairs, Ministry of Internal Affairs of Ukraine, Ministry of Defense of Ukraine and others Before launching solutions for Ukrainian and international companies.
InfoTel Group - is a result-oriented quality and work, search for new solutions that enable the improvement of business processes and the implementation of the latest telecommunications and information solutions. The specialists of the company can clearly and quickly understand the needs and select some of the most optimal solutions for the implementation of the specific tasks of the customer within the allocated budget. We provide comprehensive implementation and technical support throughout the life of the system, design, build and commission all systems necessary for the customer. We have all the necessary resources - production and technical base, consultants, engineering and technical staff.
InfoTel Group is a system integrator that works in four key IT areas:
Communication systems
Network device
IT security
Audio and video conferencing systems.
We have accumulated experience of implementing projects of different scales on the devices of world-famous manufacturers for more than 15 years of work. It is a project of hundreds of clients and more than a thousand realized for small and medium businesses, industry, public sector, education and healthcare. It all gives us the incentive to discover, innovate, develop and inspire new solutions and technologies.
Advantages:
Design solutions for any level of complexity
Existing
Analyze existing infrastructure, select, install and maintain solution and equipment
Technical support by our company staff
Consulting and information support, staff training
Submit a device for testing
Availability of replacement equipment warehouse
We cooperate only with world-famous manufacturers.
We guarantee the equipment and the work performed.
Launching a new direction since 2004 - production of linear LED lights for business Implementation of lighting projects. In 2020, the production of lamps was separated into a separate direction and is currently developing as a brand Inled.
InfoTel Group is a multidisciplinary integrator with a range of technology solutions for a variety of industries. We can solve a wide range of customer needs within the capabilities and competence of our company specialists.
Principles
Qualification
Engineers with international certifications
Experience
More than 15 years in the IT market
Responsibility
We are always responsible for the quality and timing of integration
Company mission
Our goal is to be a link between global innovation and business, to increase the efficiency of the company's work at the expense of the introduction of the latest advanced technologies
Company values
Qualification - continuous improvement of staff knowledge level
Customer Orientation - Understand our customers' problems and needs
Market Reputation - We value our reputation, customer trust and partnerships
Readiness for change - Constant search for new opportunities and solutions
Company employees - result-oriented cohesive teamwork
Companies team
Infotel Group — system integrator with head office in Kyiv and branch in Tbilisi, Georgia. The company consists of several subdivisions: Infotel Ukraine, Infotel Georgia - system integrators of telecommunication and information solutions and Inled - production of LED lights and realization of commercial lighting projects.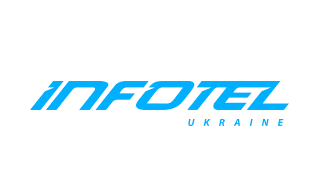 Infotel Ukraine — The company's head office in Kyiv with a team of qualified specialists with international certifications and experience in implementing IT projects both in Ukraine and in foreign countries. We are partners with world-class manufacturers such as Atos Unify, Alcatel-Lucent Enterprise, Gigaset, 2N, Jabra, Ribbon and others. This enables our customers to receive the latest innovations in full volume and with a quality guarantee.
The Kyiv office has an international training center, which trains technical specialists in Kyiv, on the basis of training classes, as well as online. It is also possible to conduct field courses.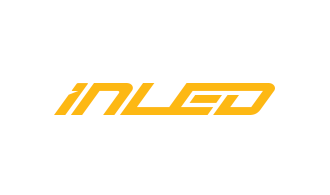 Inled — Since 2014, the company has been engaged in the production of linear LED lights and LED lighting projects for use in fully prepared form for commercial, office, industrial and warehouse warehouses, to illuminate pedestrian crossings. Inled specialists are ready to perform technical calculation of project lighting, selection and production of linear lamps, their delivery and installation at the facility.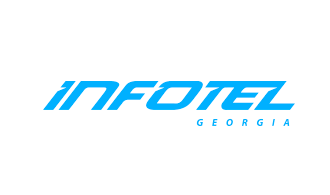 Infotel Georgia — System Integrator, the company's branch in Tbilisi, Georgia, which allows our company to be closer to customers and implement IT projects in Asian countries. Qualified specialists provide service services for projects at all stages of implementation. The Tbilisi office is ready to implement IT projects and LED lighting projects for business in close cooperation with the Kyiv head office.