Intercom and 2N access systems
Access control and management system (AMCS – access monitoring and control system) - is a set of software and hardware that allows the identification of a person, control and access control of a protected object. With the help of AMCS, the movement of personnel on the territory of the protected facility is managed.
Its main functions are:
Restrict access and identify the person;
Accounting of working time;
Create and edit a visitor and staff database.
European manufacturer 2N offers:
intercoms
Access to IP systems
Subscriber devices
Elevator systems
Advantages of intercoms and 2N access systems
Intelligent counters are supplied with the built-in controller. PoE support means you only need one UTP cable to connect and power up the unit. You will not need expensive autonomous controllers, you will save time spent on cables and installation.
No empty words, the 2N solution is based on a high level of security. Encrypted connection, multiple authentication, 802.1x, re-entry protection, unauthorized access switches, security relay and European production - all of these mean the security you can rely on.
How does the system work?
All you need is a network cable for connection and power to the door. Since most cameras and security systems also use network cables, this is not a problem in our age of smart buildings.
The door lock can be directly connected to the device and powered from it, so there is no need for additional cables. This significantly saves installation costs.
You can easily install the whole system with the help of 2N® Access Commander software
For small machines, 2N offers this software, which will be pre-installed on a portable personal computer (PC). For larger installations, there are applications for virtual servers. Take a look at the diagram to make sure how simple it is!
Unique features of 2N access control system
Counter and controller in one (together) - Avoid the costly and time consuming process of joining counters and controllers.
Encrypted data transfer - HTTPS connection and TLS1.3, SIPS, SRTP support - all this means that your storage (building) and data are secure.
Mobile access - Using a smartphone in the form of accounting data provides greater convenience and security for users.
Built-in elevator access control means a complete solution for both doors and floors.
Unified access and intercom-2N range includes intercoms with accessibility, unified management and aesthetic design in every way.
Intercoms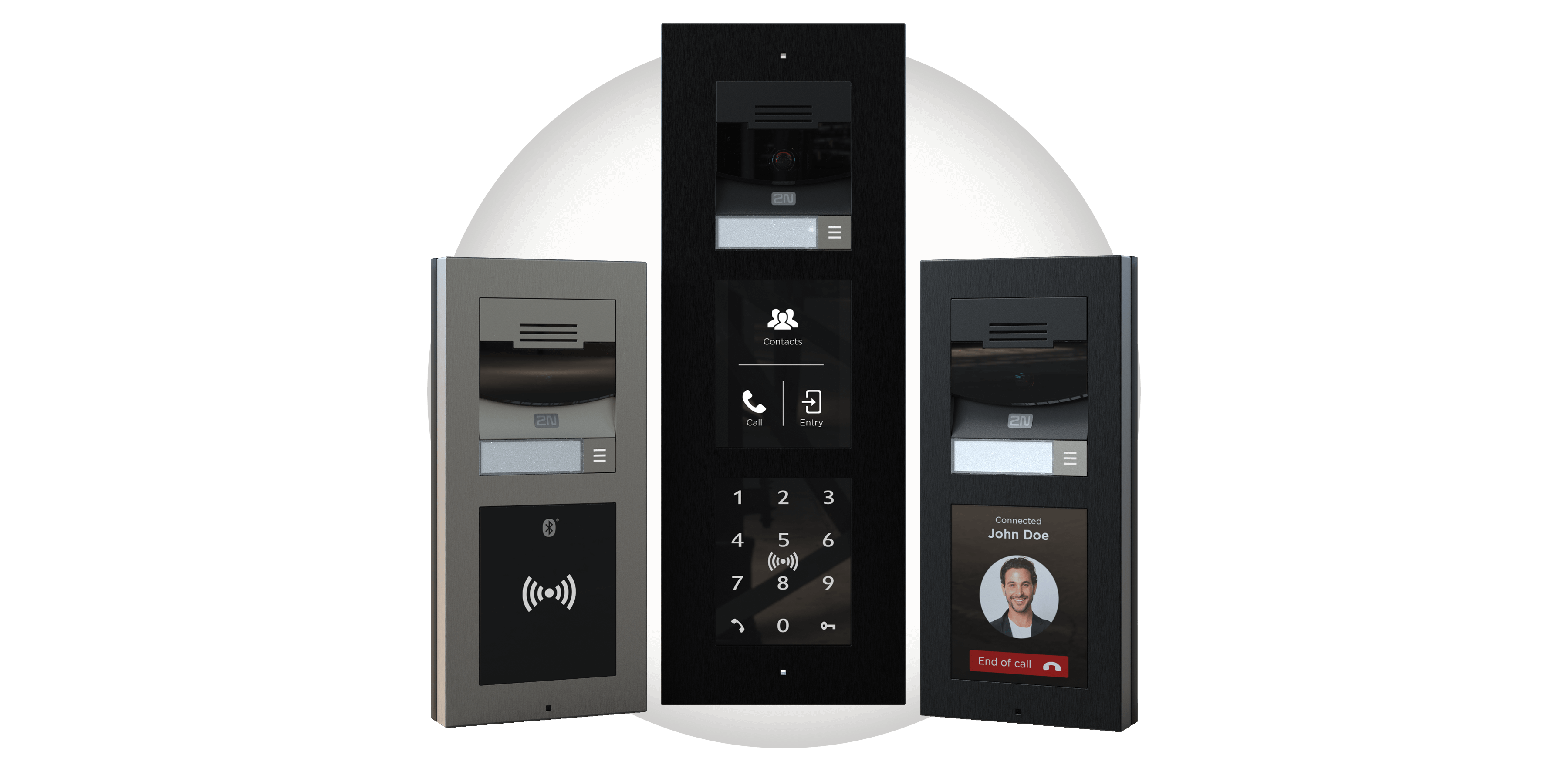 Modern IP intercoms from the market leader. Do not compromise on a secure and convenient connection. You will get one of the 2N IP intercoms and the other intercom for secure and convenient connection.
For each project - excellent, modular, durable, single-core, surface or covered installation of the intercom.
Two-in-one device - combining audio / video connection and counter device in one device.
Setting Trends - Collaborate with the company that launched the world's first IP intercom.
Do not worry about SIP server - IP intercoms work as standalone devices and have support for direct SIP calls.
Integration without restrictions - For your convenience 2N has documented the integration process with systems represented by more than 200 manufacturers.
It is of no worth underestimating cyber security - HTTPS, IEEE 802.1x, SIPS, SRTP. A secure door call camera should have all of these features.
Choose IP instead of analog intercoms - IP technology offers the best audio and video quality and hundreds of attractive features.
European quality - trust quality materials. The company processes 2N products and we produce in the heart of the old continent.
Access IP Systems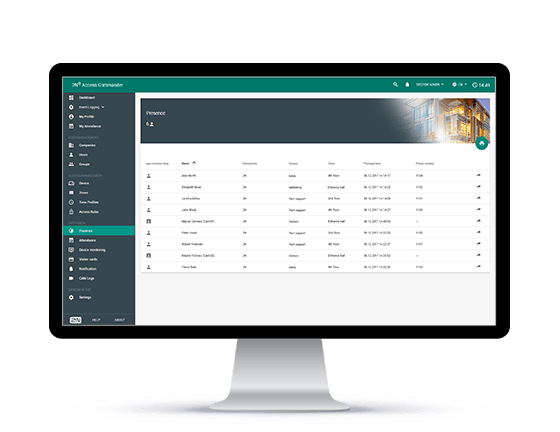 A complete solution for access control using IP infrastructure. Securely secure each storehouse by using an access control device. Choose the best technology to meet the needs of each client.
Controller and counter in one device - Reduce installation time, as only 1 device is required for one door.
Combine technologies - Bluetooth, RFID, PIN code and fingerprint scanner. Choose one of them or combine them into one counting device.
Cyber ​​Security - It is not worth underestimating cyber threats. Trust products made in Europe.
Trust mobile access - Offer your customers future access control technologies.
Use an IP network - Save on cable laying. Counter devices Connect to a network that has already been installed in new buildings.
Group system management - save a lot of time and delegate routine operations directly to the client.
Subscriber devices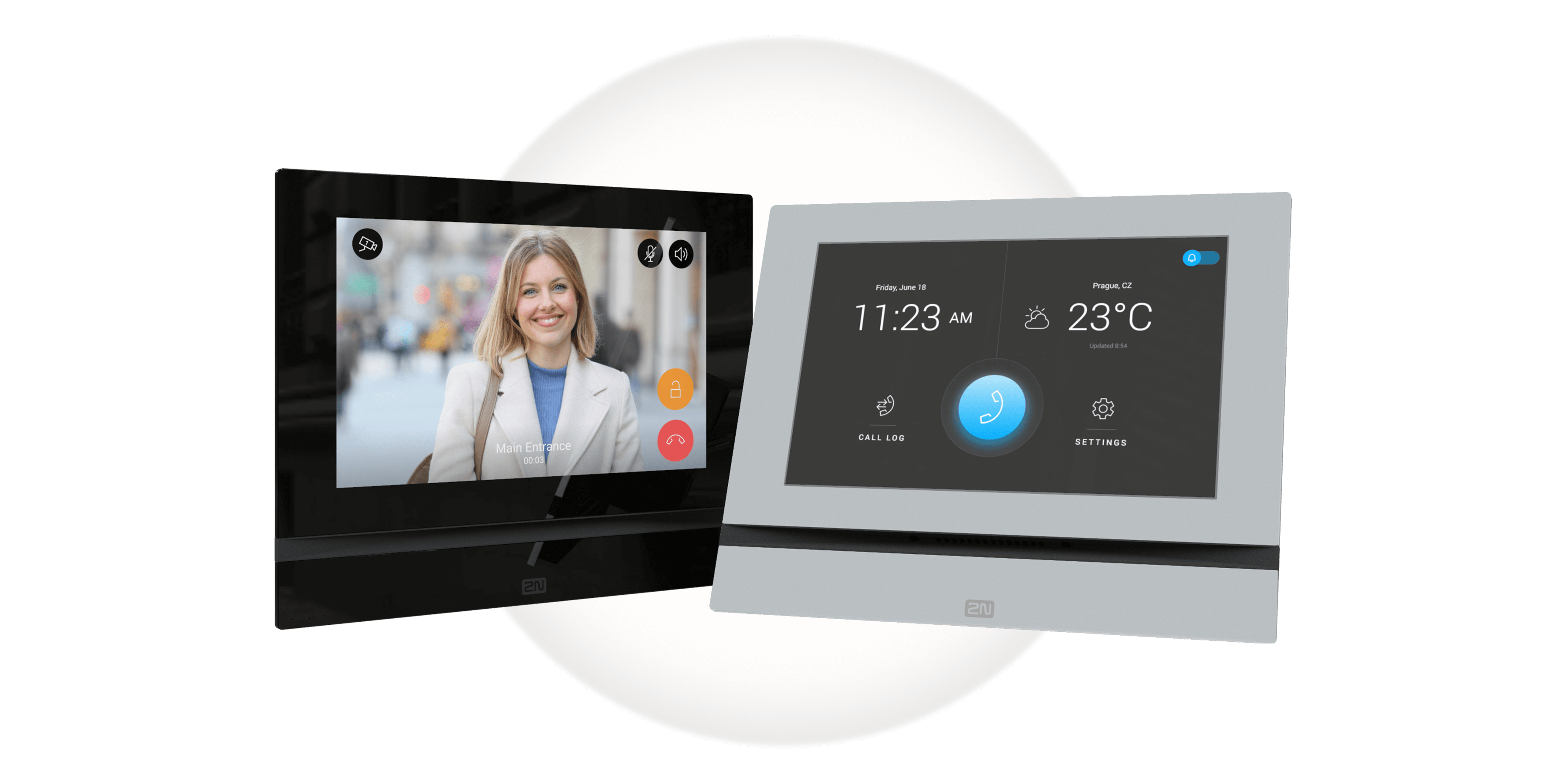 Excellent input talking device with audio and video support that will fit any interior. You can choose the right intercom for any project and be sure of the high standards of European products.
Design, which has won numerous awards - Red Dot Awards and iF Design Awards set a high standard in the field of design.
Cyber ​​Security - Avoid cyberattacks and give preference to European products.
In the wall, on the wall or table - you will always find the type of equipment your project needs.
Choose your operating system (OS) - devices with OS 2N OS will not save you. Use Android for advanced integrations.
Switch to IP - It provides easy connection, power supply from Ethernet network and WiFi connection.
Ready to modernize - no wires? Make free internet calls and discover other benefits of My2N cloud service.
Provide video calling service from intercom to smartphone on each internal intercom system. Bring your arguments with a focus on the highest reliability on the market (99.98%) or convince customers with a 30-day trial.
Elevator systems
Safety devices designed for any elevator. A smart elevator means an attached elevator.
Analog, digital or IP? - We have solutions for all types of technologies. You just have to choose.
Certified! –2N products meet all the requirements of the elevator connection standards, including the need for an internal backup battery.
One lock, one SIM card - for emergency calls as well as for data exchange between the rabbi, the controller or the access control system.
Ability to transfer data throughout the cab - With us you can easily connect an IP communicator, camera or advertising panel in the cab without the need to unplug the UTP cable.
You only need two wires - for an emergency connection and only two wires are needed in a moving cable to transmit data to the elevator car.
The elevator is controlled - did the elevator stop? The controller simply switches the input to a 2N rabbi who immediately notifies the technical specialist via SMS.
Forget landline phones - Mobile networks can provide reliable connection and DTMF, ideally 4G with VoIP support.
Remote control - there will be no more extra calls! Manage and control lift IP devices from your office.
2N Company Decision To connect an IP communicator, cameras, access meter and advertising panel to an elevator car, you will need only one IoT-rabbi and two wires in a cable.
2N® EASYGATE IP - Turn your analog communicators into VoIP-supported devices so that you do not have to replace the existing devices in the cab. This will save you money and give you a crystal clear sound.
If you are interested in receiving a full consultation about the products manufactured by 2N TELECOMUNIKACE company, please contact us at the office.