Tariscope Enterprise

Tariscope Enterprise software is a telephone call logging system for companies that have traditional or VoIP phone systems.
Tariscope Enterprise software enables:
Collecting and processing information about calls made from your PBX;
Control of telephone conversations and IP-traffic and cost management;
Analyzing the work of employees related to the use of telephone connection and the Internet;
Forming reports on telephone calls according to the schedule.
Tariscope structure
Tariscope software is an interconnected set of desktop and Web client applications, services, and servers for the Microsoft Windows operating system. Tariscope can be installed on the following operating systems: Microsoft Windows Server 2012 R2, 2012 or 2008 R2 or Microsoft Windows 10, 8.1, 8 or 7.
The general structure of the Tariscope is shown in the figure below:
The core of the Tariscope system consists of: the Tariscope Main Server service and the Tariscope database.
Tariscope Database can be installed on any version of Microsoft SQL Server 2016, 2014, 2012 or 2008 R2 systems. Tariscope installation package contains Microsoft SQL Server 2008 R2 Express installation system. The Tariscope database stores virtually all of the information in the Tariscope billing system.
The Tariscope Main Server service manages the connection between the services and the Tariscope system consumer applications. The Tariscope Main server service can be hosted on the same server on which Microsoft SQL Server is installed, or on another server that is connected to the first server.
The Tariscope administration program is designed to configure and service Tariscope.
The Tariscope Observer service collects and processes call information (CDR, SMDR, AMA, etc.). A separate Tariscope Observer service is used to operate each telephone system. Tariscope has no limit on the number of simultaneous services the Tariscope Observer has.
Tariscope Tasks (Tariscope Planner) service provides automatic generation of reports according to the schedule, backup of Tariscope databases, archiving it, receiving current exchange rates and so on.
The main consumer program of the system is the program of the same name - Tariscope. This client program has all the features of the Tariscope administration program, it also provides analysis of information about completed calls, creation of reports and diagrams, analysis of channel load, accounting of subscribers and their accounts and much more. This consumer program is available in both desktop and Web versions. Tariscope has no quantitative restrictions on customer operating systems
Tariscope NetFlow Collector Service collects and processes IP traffic information.
The subscriber's personal account provides the subscriber with access to information about calls, IP traffic, subscriber account statuses, the amounts paid by them and much more.
The subscriber's personal account
The billing system Tariscope can provide calls, services and other information not only to Tariscope administrators and company management, but also to each subscriber. For this purpose, the subscriber's personal account is realized in Tariscope. Tariscope Enterprise license includes Customer Personal Account (hereinafter referred to as Personal Account). The personal cabinet is set up with the entire Tariscope system, but for it to work, the administrator must set its settings.
Any subscriber can access the personal account via the Web interface from a smartphone, tablet or computer if the administrator gives him/her a username (Login) and an initial password.
Telephone systems that have Tariscope support
Tariscope Enterprise software collects and processes call information on CDR, SMDR, AMA and other basis from the following telephone systems:
PBX producer

PBX type

3CX

3CX Phone System including v.15 SP2

Aastra-Ericsson

MX-ONE TSE, MD-110, BusinessPhone 250

Alcatel - Lucent

Alcatel OmniPCX Office, Alcatel OmniPCX Enterprise

Avaya

Aura, Avaya Session Manager, S8800, S8730, S8710, S8700, S8500, S8400, S8300, IP Office, Definity

Avaya-Nortel, Kapsch

Communication Server 1000 (CS 1000), Meridian 1

Avaya-Nortel

Business Communications Manager (BCM) 50/200/400/450, Norstar

Avaya

Avaya Session Border Controller for Enterprise (ASBCE)

Cisco Systems

Cisco Unified Communications Manager (CUCM), Cisco CallManager Express (Cisco IOS Voice Gateways or CME), Cisco PGW 2200

Digium and other manufacturers

Asterisk

Epygi

Epygi QX1000

Grandstream

UCM6100, UCM6510

Informtekhnika

Minicom DX-500

Iskratel

SI2000, SI3000

Karel

Karel DS200

MFI Soft

RTU MOA

Microsoft

Microsoft Lync Server

Mitel

Mitel 3300 ICP, SX-2000, SX-3000

MTA

M 200

LG

LDK-100/300, GHX-46, iPECS-MG

LG Ericsson

IPEC-LIK 50/100/300/600/1200

NEC

NEAX 2000б NEAX-2400 IMS, NEC Univerge SV8100 / SV8300

Panasonic

KX-TDA 30, KX-TDA 100, KX-TDA 200, KX-TD816, KX-TD1232, KX-TD1232D, KX-TD 500

Platan

Libra PBX Server

Samsung

iDCS 500, OfficeServ

SAP

SAP BCM

Unify (Siemens)

ОpenScape Voice, OpenScape 4000, OpenScape Business, OpenScape Office V3 MX/LX, HiPath 1100, 3000, 4000, Hicom 130/150/300

Tadiran Telecom

Coral FlexiCom

Trixbox

Asterisk

Eurokvant/Kvant
-Intercom

E-Квант

ProfInfoTech

Billion Softswitch

Rustelecom

Elcom

Telephone systems

Oktell

Farlep

Matrix, F-1500
In addition, Tariscope can collect and process IP traffic information based on NetFlow (version 5 or 9), IPFIX, SFlow, or from any telecommunications device that supports the same protocols. If necessary, Tariscope may be fully processed to support any telephone system not listed above.
Reporting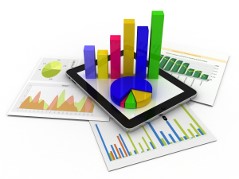 Reporting is one of the main components of both call accounting systems and telecommunication billing systems. Tariscope has a powerful reporting system that allows you to receive all kinds of information about the calls made, the subscribers, the status of their accounts, the services provided, the tariffs, the channel load and much more.
There are two ways to create accounts in Tariscope:
Simple reports. The requested information is selected by the user in Tariscope submissions and can then be printed or exported to external files.
Report forms. Accounts are created based on report forms.
Simple
Simple reports can be generated from spreadsheets containing Tariscope submissions. In these submissions, Tariscope customers can:
Filter the requested information;
Sort data by single field or group of fields;
Choose only the fields that are necessary for the account;
Group data by any field.
We list only some of the reports that can be created as follows:
All calls to a specific customer during any of the requested time periods;
All subscriber group calls in any of the requested time periods, sorted, for example, by date, time and subscriber number;
Outgoing (or only incoming, transit) calls during any given time period;
Outgoing long distance calls (to the numbers of international or mobile operators) by one subscriber or group of subscribers, sorted by the cost of the call;
Outgoing long distance calls (to the numbers of international or mobile operators) by one subscriber or group of subscribers, sorted by destination (mobile operator);
All calls for specific routes and groups of connecting lines;
Calls longer than the set value;
Incoming calls longer than the scheduled call volume;
Incoming unanswered calls;
Internet sessions for certain subscribers;
Information grouped by incoming calls;
Information grouped by name of the settlements with which the call was made;
It is quite difficult to present all possible requests of the user when creating accounts. But most of them can be satisfied with the help of conventional filters.
Simple report information can be printed or saved in files of the following formats:
PDF,
Excel (Microsoft),
html,
Access (Microsoft),
written.
Additionally, Tariscope customers can build charts based on Tariscope submission data.
Forms of reports
With the help of report forms, virtually any account can be created, both in spreadsheet and graphical form, with any data stored in the Tariscope database. These forms of reports rely on SQL requests sent to Tariscope databases. They can include scripts for additional data processing, support font formatting, and the ability to insert images such as company logos, signatures, and the like.
Such accounts may be set up at the user's initiative in the appropriate Tariscope mode or at a specified time and / or at regular intervals.
Tariscope contains over 140 different forms created with the help of the Tariscope account form designer, or with the help of a user application Microsoft Report Builder
Automatic generation of reports
If it is necessary for the user to create an account automatically at the scheduled time, he / she should use the Tariscope Customer's program. It allows you to set the following settings:
Date and time of first account creation;
Periodicity;
Create an account for each subscriber;
The folder in which the accounts are stored;
File mask;
Email address of the subscriber to whom the invoices will be sent;
File format.
Tariscope Planner has support for the following file formats:
pdf,
xlsx,
xls,
xml,
mdf,
csv,
txt,
html,
htm.
Access to subscriber accounts
As mentioned above, accounts can be sent to the subscriber via email. In addition, accounts can be stored in a folder with which the subscriber can access from the subscriber's personal account. The subscriber's personal account provides the subscriber with access to accounts and other information via the Web at any time of the day or night.
Tariscope and hotel systems
Tariscope has features that allow it to interact with hotel systems. Typically, most modern hotel systems have interfaces for interacting with telephone systems (ATCs) and billing systems.
The scheme of interaction with the hotel system telephone systems (ATC) and Tariscope can be presented in the form shown in Figure 1.
Figure 1
The hotel system sends control signals to an automatic telephone exchange (PBX), for example, to turn on / off the subscriber port, and receives information about certain conditions of the telephone set, for example, that the hotel room is busy sorting.
Upon completion of the call for subscribers (hotel occupants), the Automatic Telephone Station (PBX) forms the information on the completed call in the format specified for each specific Telephone Station (PBX) and transmits it to the Tariscope billing system. Such information has different names with different manufacturers of PBXs. The most common:
CDR (Call Detail Records);
SMDR (Station Message Detail Recording);
AMA (Automatic Message Accounting).
Tariscope supports a wide range of telephony devices from various manufacturers including traditional analog and digital automatic telephone exchange (PBX) as well as IP-PBX. Tariscope processes the received information, identifies the settlement where the call was made and tariffs it. The processed data is transmitted from Tariscope to the hotel system.
Tariscope contains the Windows service (Tariscope Call export) which provides the export of information about completed calls through the hotel or other system sequences (COM) or Ethernet ports. In the latter case Tariscope operates as a TCP server to which the hotel system must be connected as a TCP client. In both versions of the hotel system connection, the data exchange between the Tariscope Call export service and the hotel system is determined by the scenario.
In the Tariscope installation package, the scripts are implemented by Micros Systems, Inc. The company's Universal Interface Driver (UNI or IFC8: BARSUM Ver. 7.3.10 UNI_BRU) is an interface used in hotel systems that has become a standard in the industry. This interface is also used in other hotel systems, such as Libra Hospitality's epitome PMS system, which also has a wide market.
The Tariscope Call Export service can be installed on any computer connected to the Tariscope Main service
Flexible configuration
Tariscope ensures that the system is up to date with any user request.
After installation and first launch, Tariscope launches the Wizard on first run or Original Setting Wizard.
This wizard allows you to perform basic system configuration and substantially simplifies and speeds up the system debugging process.
The Tariscope initialization wizard can set the following settings.
The following settings can be set in the Tariscope Startup Wizard:
Country code of the country and settlement.
Telecommunication node name (company name).
VAT interest.
Basic currency.
Currency profile and service to get the exchange rate automatically.
Type of telecommunication device.
Additional debugging for defined telephone systems.
Long distance and international communication network prefixes.
The data source through which the call information is collected (sequential port, TCP server / client, etc.) as well as their settings.
The name of the telecommunications service provider through which the Tariscope User's telephone systems are connected to the Public Utility Telephone Network (PSTN).
Public Telephone Network (PSTN) access code.
Internal number plan.
Flow collector settings if Tariscope is also used to collect information about Internet traffic.
Import subscriber settings.
Options for backing up or archiving a database.
Additionally, the initialization wizard allows you to activate the license on Tariscope.
Once the initial configuration is complete, the Tariscope administrator can change any settings and adjust new settings at any time, some of which may not even be in the initial setup wizard.
Tariscope can be configured to work with a single telephone system or group of telephone systems. Tariscope has no quantitative restrictions on the telephone systems with which it interacts.
A Tariscope administrator does not need to know the CDR format of their telephone system to run Tariscope. It is enough to choose only the type of telephone system. For most CDR formats, Tariscope can independently determine the type of automatic telephone exchange (PBX).
Tariff configuration allows you to adjust the tariff settings with most of the tariffs used by the communication operators.
If multicurrency rates are used, Tariscope ensures the automatic receipt of currency rates from a given site.
Contains over 140 forms of Tariscope accounts allowing you to edit these forms and create your own forms. The Tariscope report form designer allows you to use any field in the Tariscope databases.
The Tariscope administrator can create user systems with different access rights to it.
Tariscope allows you to automate most administrator or user tasks:
Accounts processing,
Receiving exchange rates,
Sending notifications about certain events to system subscribers and / or administrators;
Backup database,
Archiving the database and cleaning it if necessary,
Thus, Tariscope allows flexibility to tailor to customer requirements.
Restriction function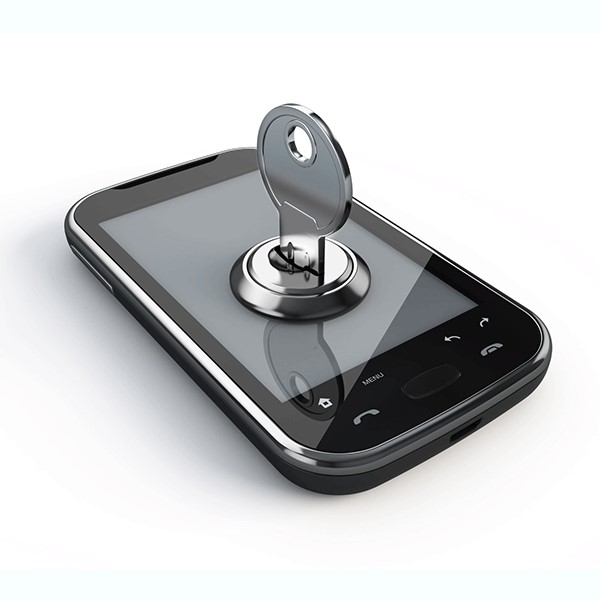 Tariscope differs from many similar systems in that it has a restriction function.
Restriction feature allows a Tariscope administrator to place restrictions on certain types of calls for a specific customer, group of customers, route, track or rabbi. The restriction can be expressed in monetary or temporary form. The restriction can be monthly, weekly or daily. Certain types of calls are given with the help of call categories.
For example, we mention some categories of calls:
Internal calls only;
Long distance calls only;
International calls only;
Calls to certain phone numbers,
The category of calls that should be restricted is determined by the Tariscope Administrator. If the restriction is imposed on the subscribers, then after the subscriber exceeds the limit set for him for a certain type of traffic, Tariscope will execute a scenario that will change the settings of the subscriber port in the telephone system. For example, it bans access to a given type of traffic.
Purpose
The main purpose of using the restriction function is to save money on telephone conversations.
If you are willing to limit company costs on phone calls, Tariscope will give you either the ability to solve the task. Tariscope allows you to plan monthly, weekly and daily expenses for your company on the phone. You just have to be more discriminating with the help you render toward other people. Tariscope will control the costs of each such subscriber and group.
Setting restrictions allows certain routes and rabbis to manage the cost of those phone calls that go through those routes or rabbis. When is this necessary? For example, when you use GSM-Gateway, which connects PBXs to the mobile phones of the subscribers included in the corporate package. Then this package will have a restriction according to the maximum total duration of calls, after which the discount on the tariff will no longer apply. If the Tariscope is used without restriction, in such a situation the PBX Administrator must somehow calculate how much discount time has been spent on each GSM Gateway. And when the Gateway limit expires, the administrator must switch calls from that Gateway to another Gateway on which the limit has not yet expired by the end of the limit period. But how often should an administrator calculate the time and money used if he or she does not have any special tools? Not to mention that this is not easy to do. And what to do if the administrator is sick, on vacation or on a business trip? All questions will disappear if you use the Tariscope Restriction feature.
Variations of restriction function
There are the following options for the restriction function:
For subscribers only. Restrictions can be set only for subscribers. And no restrictions may be imposed on Customer Groups, Routes, and Gateways.
For subscriber groups only. Restrictions can only be set for groups of subscribers. No restrictions can be set for specific subscribers, routes and Gateway.
For routes only (Gateway). Restrictions can only be set for Routes and Gateways. No restrictions may be imposed on subscribers and groups of subscribers.
For subscribers and subscriber groups only. Restrictions can only be set for subscribers and groups of subscribers. No restrictions can be set for Routes and Gateway.
For everything. Restrictions can be set for Customers, Customer Groups, Routes, and Gateways.
Supported telephone systems
The restriction function in Tariscope is supported for all PBXs, but with some PBXs, Tariscope can operate in automatic mode, with others in semi-automatic mode.
Automatic mode means that Tariscope performs all the actions related to finding the expenses on the telephone traffic. Automatic mode is supported for the following automatic telephone exchanges (PBX):
CS1000, Meridian 1 (Avaya-Nortel);
Aura, S8700/8500/8300, Definity (Avaya);
HiPath 4000 (Siemens);
3CX Phone System (3CX);
KX-TDA (Panasonic);
Asterisk;
Cicso Unified Communications Manager, CUCM (Cisco Systems).
Semi-automatic mode involves Tariscope tracking telephone traffic costs and then sending an email notification to the Tariscope administrator informing the subscriber, subdivision or connection channel (Gateway) of restrictive actions when the limit expires. Semi-automatic restriction mode is supported for any automatic telephone exchange (PBX).
Ordering restriction function
The restriction function is not included in the cost of the basic delivery of Tariscope and it is ordered additionally. It is only necessary to specify the option you need.
Prices of software Tariscope Enterprise 4.5.x
The table below shows the prices for a certain number of subscribers or IP addresses for regular (non-exclusive) lifetime licenses to use Tariscope Enterprise.
The license includes 1-year warranty support. Optionally, you can purchase a license with this 2-year 3-year warranty.
number of subscribers

Price, USD, without VAT

Price, USD, without VAT, with restriction function *

One of the options **

Subscribers and groups

Все

32

120.00

126,00

128.4

129.6

40

290.00

304,50

310,30

313,20

41

296.94

311,79

317,73

320,70

50

359.40

377,37

384,56

388,15

60

411.66

432,24

440,48

444,59

70

463.92

487,12

496,39

501,03

80

516.18

541,99

552,31

557,47

90

568.44

596,86

608,23

613.92

100

620.70

651,74

664,15

670,36

110

670.36

703,88

717,29

723,99

120

720.02

756,02

770,42

777,62

130

769.68

808,16

823,56

831,25

140

819,34

860,31

876,69

884,89

150

869.00

912,45

929,83

938,52

160

918.66

964,59

982,97

992,15

170

968.32

1016,74

1036,10

1045,79

200

1117.30

1173,17

1195,51

1206,68

250

1,309.00

1374,45

1400,63

1413,72

300

1,500.70

1575,74

1605,75

1620,76

350

1,663.95

1,747.15

1780,43

1797,07

400

1,827.20

1918,56

1955,10

1973,38

450

1,956.05

2053,85

2092,97

2112,53

500

2,084.90

2189,15

2189,84

2251.69

600

2,279.15

2393,11

2438,69

2461,48

700

2,473.40

2597,07

2646,54

2871,27

800

2,592.27

2721,88

2773,73

2799,65

900

2,711.14

2846,70

2900,92

2928,03

1000

2,830.00

2971,50

3028,10

3056,40

1100

2,900.89

3045,93

3103,95

3132,96

1200

2,971.78

3120,37

3179,80

3209,52

1300

3,042.67

3194,80

3255,66

3286,08

1500

3,184.45

3343,67

3407,36

3439,21

2000

3,538.90

3715,85

3786,62

3822,01

3000

3,879.00

4072,95

4150,53

4189,32

4000

4,219.10

4430.06

4514,44

4556,63

5000

4,559.20

4787,16

4878,34

4923,94

10000

5,698.00

5982,90

6096,86

6153,84
* Full support for the restriction function feature is only available for certain telephone systems (PBXs).
** Customers or Customer Groups, or Routes and Gateway.
Vendor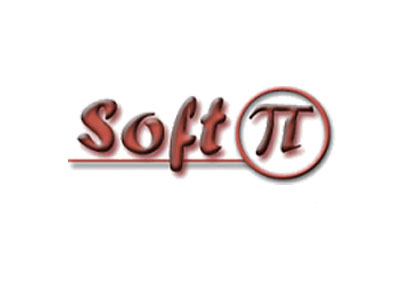 You can get additional consultation if you contact us for consultation.